In addition to two new OLED televisions under the Philips flag, TP Vision is releasing a completely new LCD TV series. The Philips PML9507 with a VA panel comes in 55-inch, 65-inch and 75-inch screen sizes, with a peak light output of 1500 nits thanks to the mini LED backlight.
This is the Philips PML9507
The new televisions in this series feature the 6th generation P5 AI processing in combination with a 120Hz VA panel with a peak light output of 1500 Nits. Like the OLED937 and OLED907, the PML9507 models are equipped with Philips Ambilight Next Generation technology. Instead of dividing the rear-mounted LEDs into groups, the technology now allows individual control of each LED for a wider range of colors and a more accurate match to the image on the screen. A new Aurora screen fill feature combines a gallery of preloaded images and videos displayed together with Ambilight to create a multimedia art show in the background of your living room.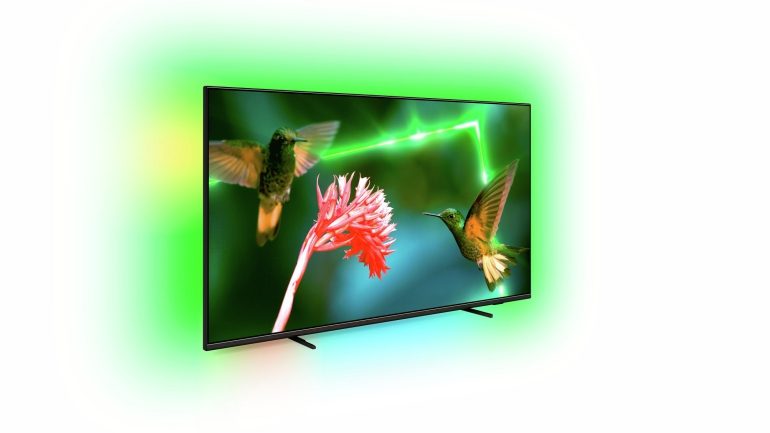 The audio system is an integrated 2.1-channel system with 70 watts of power, two pairs of down-firing tweeters, two mid-range drivers and a separate, triple ring subwoofer and dual passive radiators housed in their own housings at the rear of the set. The PML9507 also has the flexibility to be used as a dedicated center channel in an expanded sound system using compatible Play-Fi connected satellite speakers – such as the new Philips Fidelio FS1 – to broaden the soundstage while keeping dialogue locked in. on the screen characters.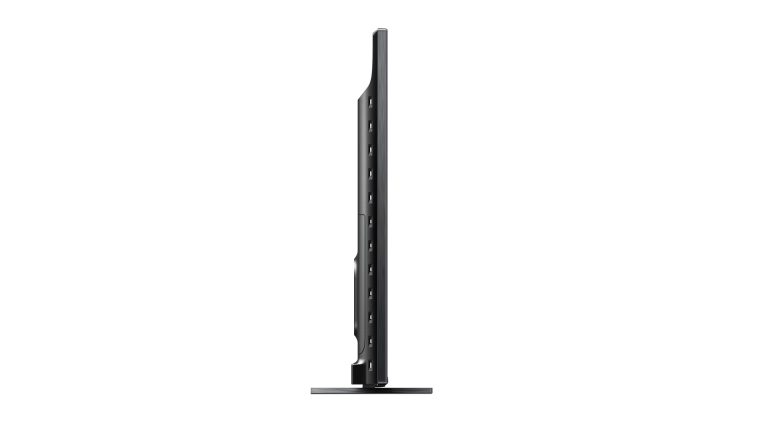 The design of the set includes a gun-metal finish, a metal frame with a narrow strip along the bottom edge of the set that reduces to a minimal housing on the other three edges of the screen. Dark anthracite anodized brush-cut metal sticks complete the design. Additionally, the PML9507 comes with a sleek motion-activated silver remote with Muirhead leather back.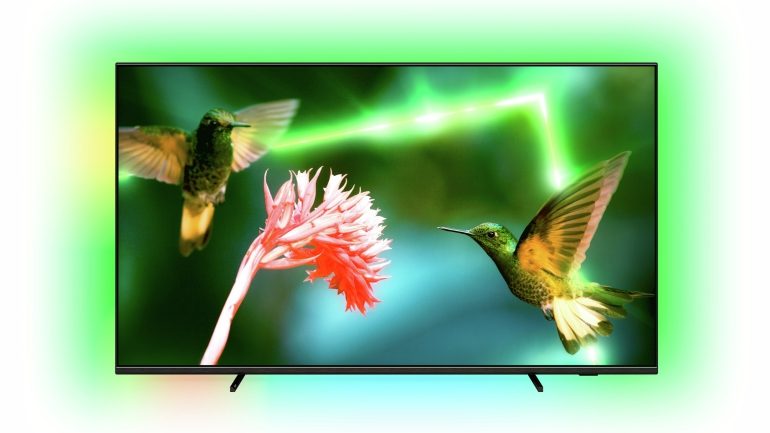 The PML9507 features Philips TV's game settings bar, Freesync Premium compatibility and full resolution 4K 120VRR display via the TV's monitor mode.
Price and availability
The Philips PML9507 will be available from October in a 55-inch, 65-inch and 75-inch format. Prices will be announced later.