The range of televisions available today is huge, so making a choice is difficult. Fortunately, we now have a great opportunity for you to test a television at home yourself. FWD, together with Hisense, offers you the chance to experience the 55A85H OLED television yourself at home. All you have to do is sign up for the promotion and maybe this OLED TV will be at your home for a few weeks soon.
Hisense 55A85H
The Hisense A85H series consists of fully equipped 4k OLED televisions. For example, the models come with HDMI 2.1, which offers support for VRR up to 120Hz, ALLM and HDMI eARC. In addition, the televisions in this series come with the VIDAA U smart TV platform, version 6.0, developed by Hisense itself. This gives you access to the most popular streaming services and it is possible to stream content via Chromecast and AirPlay.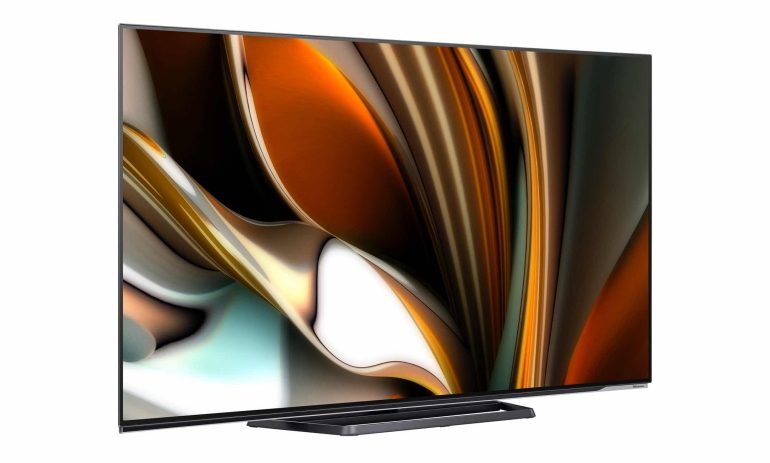 Furthermore, the televisions in the A85H series are equipped with Dolby Atmos and Dolby Vision for an optimal movie experience. IMAX Enhanced and HDR10+ are also supported and thanks to the Auto Low Latency Mode you can play smoother and more detailed games with less input lag. Finally, Hisense has also added a special Sport Mode that should offer the experience of being in the stadium. The A85H series consists of 55-inch and 65-inch models, both equipped with a swivel base. The suggested retail prices are 1,099 euros and 1,599 euros respectively.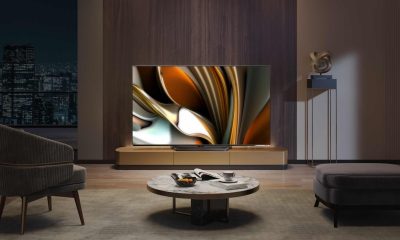 FWD Testpanel: We are looking for you!
FWD, together with Hisense, offers you the chance to test the Hisense 55A85H OLED television at home. Do you want to have this 4k OLED television on your cupboard at home? Read the conditions below and sign up quickly. What are we looking for? We are looking for four households who want to experience the Hisense 55A85H OLED TV for a period of three to four weeks and who want to share these experiences with us after the test period. We want to experience and test the Hisense 55A85H on various parts; picture quality, smart TV capabilities, gaming, sound and design. If your household can handle these parts of the Hisense TV, we look forward to receiving your application.
The four households that are allowed to participate in this promotion will each receive four tickets for the Netherlands-Belgium match for the Nations League Cup. The match will be played on September 25 in the Johan Cruijff ArenA in Amsterdam.
Conditions; You are available for three consecutive weeks in the period from September 18 to October 10 to experience the TV at home Each household will submit a written review by October 15 at the latest. FWD will send you a review document with important points for attention and a guideline to share your experiences with us FWD will edit the experiences per family and publish it in an article. In addition to written experiences, each family also provides a number of high-resolution photos. Registration is only possible if you live in the Netherlands or Belgium, and are 18 years or older. Supplied with standard base for mounting on a cabinet. Participants are responsible for the placement. Around 12 September the participants will be chosen and we will contact you.