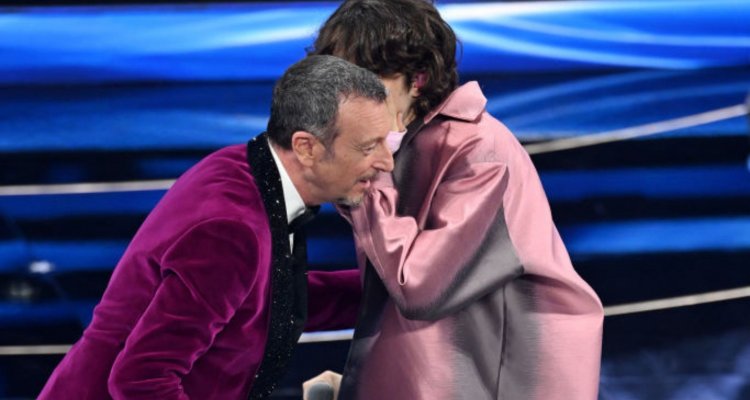 Skullcap is the word that is conquering everyone in Sanremo 2022 and its meaning has to do with the Fantasanremo game: let's find out together what it refers to.
Many people are wondering why a portion of spectators, social media users and even some singers competing in Sanremo 2022 make excessive use of the word Papalina : a part of the public seems to be even more interested in how the artists are dressed and what they say that to the songs themselves: they are the players of the "Fantasanremo".
Fantasanremo is an online game in which you choose five competing artists to put on your team and earn points based on a series of rules. For example: if a singer is completely dressed in white they score 10 points, while if they receive a standing ovation from the orchestra they get 30 points.
Papalina is simply the nickname of the Marche bar where the game was created and if a singer pronounces the word on stage he gets 50 points. Some of the singers in the competition also play at the Fantasanremo, such as Michele Bravi and Sangiovanni.
As is evident from the posts you read online, saying "Fantasanremo" or "Papalina" on stage greatly increases the score and it is precisely for this reason that many singers in the competition have decided to indulge the public in order to try to win the fans who have included them in their team.